Description
EasyClickBase  – Black 1m2
Overview
It Saves:
It reduces time, labour and costs. With less excavation; less waste disposal; less aggregate
It's Strong:
The new and innovative EASYClickBase is offers a new way to lay sub-base for strong patios, paths and driveways.
It's EASY
This lightweight, simple interlocking system is easy to transport and ideal for areas with restricted access.
How does it work?
Traditional methods of laying paving and driveways requires significant excavation and subsequent costly disposal of residual materials, plus the import of expensive aggregates.
EASYClickBase significantly reduces all these requirements whilst maintaining the integrity of the project.
Features & Benefits
The EASY click-together sub-base system
Quicker and more cost-effective than traditional methods
Easy to transport and lay
Reduces the need for deep excavations and costly waste disposal
Requires minimal bedding aggregate
Suitable for pedestrian and vehicular traffic
Reduces rutting on driveways
NEW EASY

ClickBase

 is ideal for…
Residential Applications
Driveways & parking areas
Patio & paths
Balconies
Roof Gardens
Courtyards
Pool Decks
Confined Spaces
Restricted Access
Town & City Gardens
Commercial Applications
Pedestrian areas
Industrial Driveways & parking areas
Parks & recreation area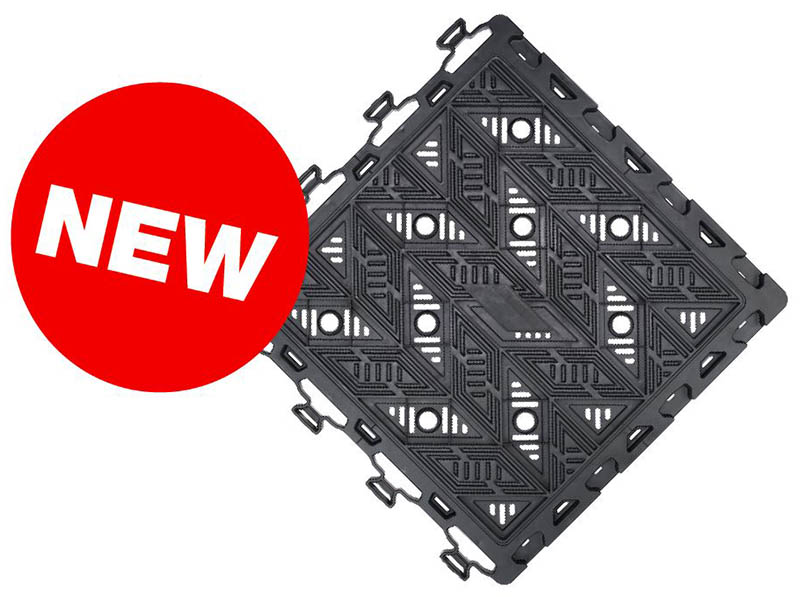 Spreading the load
Surfaces stay level for longer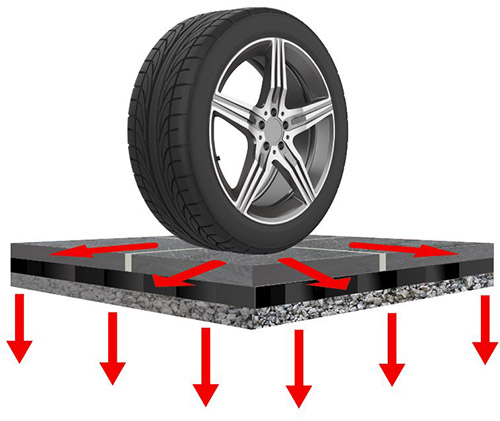 Paved surfaces that are subject to heavy loads like vehicular traffic, over time, suffer the formation of ruts.
The interlocking EASYClickBase panels distribute weight dynamically over a larger area, thereby reducing the rutting effect and aiding a longer-lasting surface.
The EASY way to create strong sub-base for patios, paths and driveways
EASY 
ClickBase
A ground-breaking sub-base system…
EASYClickBase
1.  Remove
Remove just enough soil to achieve the desired height of the final surface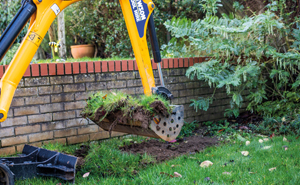 2.  Compact
Compact the soil to ensure a stable surface and cover with a geotextile membrane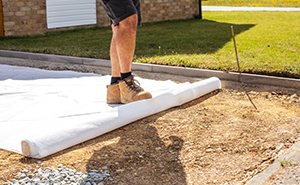 3.  Level
Apply a thin layer of bedding aggregate to provide a level surface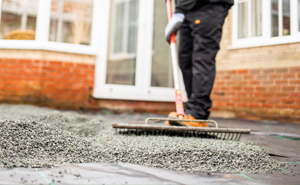 4.  Lay
Lay the EASYClickBase in a brick bond pattern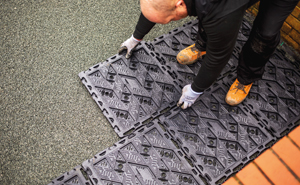 5.  Apply
Lay the desired slabs, blocks, bricks or paving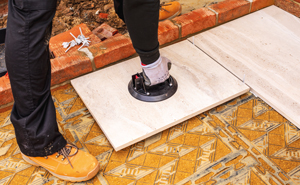 6.  Finish
Fill the joints with the appropriate Azpects jointing product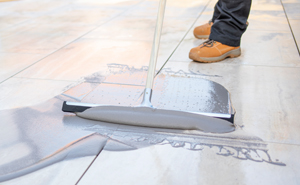 Independent testing
The following surfaces were compared side-by-side using a Falling Weight Reflectometer:
Pavers on EASY

ClickBase

 on 25mm of aggregate
Pavers on EASY

ClickBase

 on 25mm of aggregate with tile cavities also filled
Pavers on 150mm of compacted coarse aggregate (UK 2/6 – USA #9)
Pavers on 300mm of compacted coarse aggregate (UK 14/20 – USA #57)
And the winner is…
EASYClickBase scored an equivalent Impulse Stiffness Modulus (ISM) to both traditional surfaces. With the cavities filled with aggregate it was stiffer than both!
any further information please do contact us via email or our helpline, also the online chat.